Next Meeting
Friday, December 6th, 2019


"An Overview Of New Elecraft K4 Direct Sampling SDR HF Transceiver"

Eric Swartz, WA6HHQ
Bio
Eric Swartz, WA6HHQ, is Elecraft's Chief Operating Officer, a co-designer of Elecraft's K3S and other transceivers, and co-founder of Elecraft in 1998 with Wayne Burdick, N6KR. Licensed 48 years, he credits his early interest in Amateur Radio with leading him to a career in electronic design and management. He received a B.S. in Engineering and Applied Science from Yale University, and has been involved in a number of successful Silicon Valley startups. Prior to Elecraft, Eric was co-founder and President of Verisys, a test equipment manufacturer of high performance protocol analyzers for the mass storage market. Wayne and Eric have both been inducted into the QRP Hall of Fame, and also jointly received the ARRL's Technical Excellence Award in 2001 for their Elecraft designs.
Past Meetings
Click on The Year/Month Below For A Past Meeting
Club Meetings





The Palo Alto Amateur Radio Association meets on the 1st Friday of the month at 7:00 pm (19:00 J) (except when the first Friday lands on a holiday and typically moved to the 2nd Friday of the month).

PLEASE NOTE: The meeting location has changed. We will now be meeting in Meeting Room H6, in the Cubberley Community Center in Palo Alto. Further information is below.

Click Here For Detailed Driving Directions

Location: Cubberley Community Center; 4000 Middflefield Road, Palo Alto, CA 94303.
Telephone: (650) 329-2418.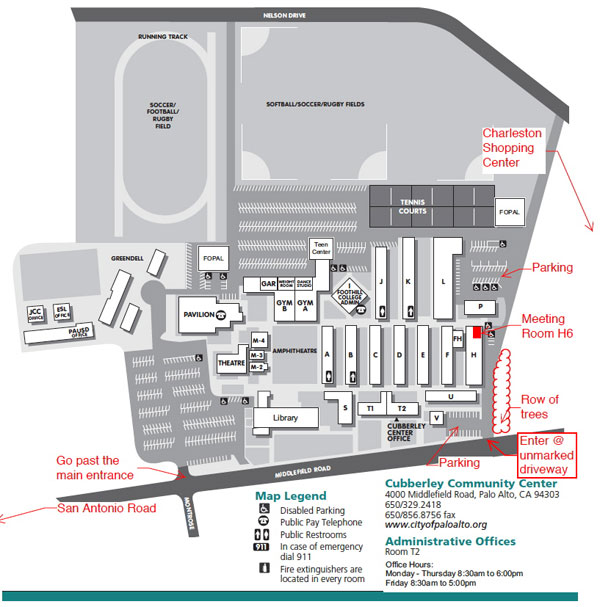 After the meeting, many members gather for beer, pizza, and eyeball QSOs at Pizza Chicago, located at 4115 El Camino Real, in Palo Alto..
Location: https://www.pizzachicagopaloalto.com/



Board Meetings



The PAARA Board meets on the 3rd Wednesday of every month at 7:00 pm at the home of Marty Wayne, W6NEV. Address is: 1039 Bryant Way, Sunnyvale, CA. We conduct most of our club business there in order to allow more time for guest speakers and socializing at regular club meetings. Any PAARA member is welcome to attend.

A few meetings throughout the year have pre-defined agenda items. These include:



September Board Meeting


The Nominating Committee is appointed by the President to decide on a slate of candidates to be recommended to the membership.



October General Meeting


The Nominating Committee presents its nominations to the membership at the regular club meeting. Nominations from club members opens at the beginning of the meeting, and closes at the end of the meeting.