Next Meeting
Friday, July 12th, 2019


Hazards, Risks & Emergency Operations
in the Palo Alto Area
Ken Dueker - KB6BPM

OES Chief Kenneth Dueker, J.D., is the Director of Emergency Services for the City of Palo Alto and has held that position since 2011.

Chief Dueker joined the Palo Alto Police Department in the 1990s as a Reserve Officer and, later, worked full-time. He served in the Field Services Division (Patrol) as well as the Investigative Services Division (Detectives) in general law enforcement as well as special projects, later, reporting directly to the City Manager and to the Police Chief.

Chief Dueker previously was a corporate emergency planner for the Atlantic Richfield Company (ARCO) where he developed life safety and disaster recovery contingency plans for the protection of company personnel and facilities. These plans and programs were tested and validated during the Northridge Earthquake of 1994.

Chief Dueker is also the founder of PowerFlare Corporation, a maker of environmentally friendly, rugged LED lighting and signal products for public safety and rescue.

Chief Dueker completed graduate school at Harvard University where he earned a doctorate in law (J.D.) from Harvard Law School. He holds an undergraduate degree, cum laude, from Pomona College (Claremont Colleges). He is also a member of Phi Beta Kappa.
See you all there !!

Past Meetings
Click on The Year/Month Below For A Past Meeting
Club Meetings





The Palo Alto Amateur Radio Association meets on the 1st Friday of the month at 7:00 pm (19:00 J) (except when the first Friday lands on a holiday and typically moved to the 2nd Friday of the month).

PLEASE NOTE: The meeting location has changed. We will now be meeting in Meeting Room H6, in the Cubberley Community Center in Palo Alto. Further information is below.

Click Here For Detailed Driving Directions

Location: Cubberley Community Center; 4000 Middflefield Road, Palo Alto, CA 94303.
Telephone: (650) 329-2418.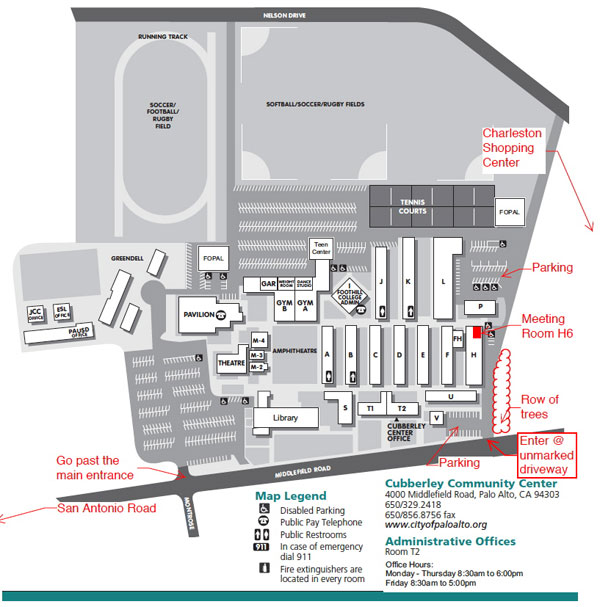 After the meeting, many members gather for beer, pizza, and eyeball QSOs at Pizza Chicago, located at 4115 El Camino Real, in Palo Alto..
Location: https://www.pizzachicagopaloalto.com/



Board Meetings



The PAARA Board meets on the 3rd Wednesday of every month at 7:00 pm at the home of Marty Wayne, W6NEV. Address is: 1039 Bryant Way, Sunnyvale, CA. We conduct most of our club business there in order to allow more time for guest speakers and socializing at regular club meetings. Any PAARA member is welcome to attend.

A few meetings throughout the year have pre-defined agenda items. These include:



September Board Meeting


The Nominating Committee is appointed by the President to decide on a slate of candidates to be recommended to the membership.



October General Meeting


The Nominating Committee presents its nominations to the membership at the regular club meeting. Nominations from club members opens at the beginning of the meeting, and closes at the end of the meeting.