Meetings

Next PAARA Meeting
Friday, July 11, 2014

"Show-And-Tell: The Latest & Greatest Ham Gear"
by Don Anastasia, AA6W
Don was first licensed as a novice in 1977 as WD6EPV.  In 1992, Don received the callsign AA6W, as an Extra Class licensee.  He earned a 2 year AA degree, in Liberal Arts from West Valley Jr. College and earned a 4 year Bachelor of Arts degree, in Social Science (History), from Santa Clara University.

Don has worked in the computer and Athletic club industries on and off since 1981.  He worked for Gavilan Mobile Computer Corporation in 1981.  He also worked at Anastasia's Athletic Clubs in 1991, as a front-desk salesperson and club manager and currently works part time at the Sunnyvale Ham Radio Outlet Store.  During the academic school year Don a substitute school teacher for the Saratoga Union School district in grades K-8.

Don's varied accomplishments in Amateur radio include amateur radio DXCC award(s) on HF, including CW DXCC and Mixed DXCC, and Satellite DXCC award no.152.  He enjoys working DX and CW modes, and general rag chewing on HF.  Occasionally, you can hear him on some of the local vhf/uhf repeaters, chatting with his amateur radio friends.  In 2007, Don was the primary control operator for contact with the International Space Station via the Amateur Radio Onboard the International Space Station (ARISS).  He and 22 students chatted with astronaut Sunita Williams while she was in orbit in the ISS.  In Don's leisure time (what leisure time), he enjoy playing tennis, racquetball, and taking walks along the beach.




Past Meetings
Click on The Year/Month Below For A Past Meeting
Club Meetings





The Palo Alto Amateur Radio Association meets on the 1st Friday of the month at 7:00 pm (19:00 J) (except when the first Friday lands on a holiday and typically moved to the 2nd Friday of the month).

PLEASE NOTE: The meeting location has changed. We will now be meeting in Meeting Room H6, in the Cubberley Community Center in Palo Alto. Further information is below.

Click Here For Detailed Driving Directions

Location: Cubberley Community Center; 4000 Middflefield Road, Palo Alto, CA 94303.
Telephone: (650) 329-2418.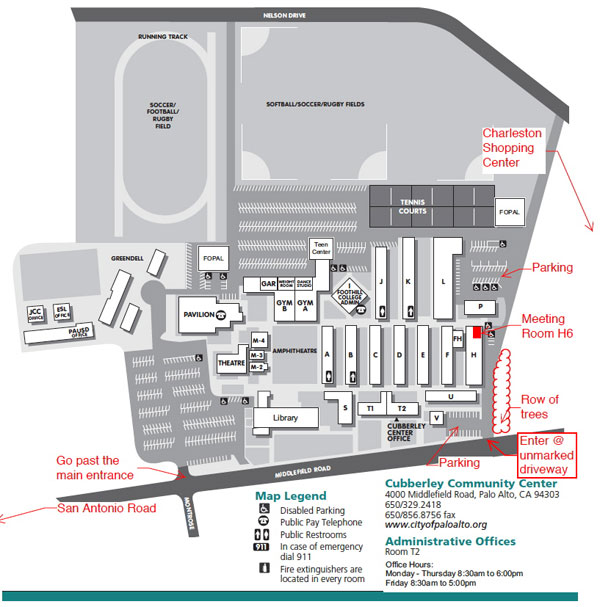 There is a pre-meeting dinner at the Su Hong Chinese resturaunt on El Camino Real, held to treat the guest speaker. Dinner starts promptly at 5:30 pm (17:30 J).
Location: 1039 El Camino Real Menlo Park, CA 94025

After the meeting, many members gather for beer, pizza, and eyeball QSOs at Round Table Pizza, located on El Camino Real, just a few blocks north of Su Hong.
Location: 1225 El Camino Real, Menlo Park, CA 94025



Board Meetings





Map & directions



The PAARA Board meets at 7:00 pm (19:00 J) at Round Table Pizza, located on El Camino Real, just a few blocks north of Su Hong. Location: 1225 El Camino Real, Menlo Park, CA 94025. We conduct most of our club business here in order to allow more time for guest speakers and socializing at regular club meetings. Any PAARA member is welcome to attend.

A few meetings throughout the year have pre-defined agenda items. These include:



September Board Meeting


The Nominating Committee is appointed by the President to decide on a slate of candidates to be recommended to the membership.



October General Meeting


The Nominating Committee presents its nominations to the membership at the regular club meeting. Nominations from club members opens at the beginning of the meeting, and closes at the end of the meeting.

December General Meeting
Elections are held at the December annual meeting.

Board of Directors and Appointed Staff