Next Meeting
Friday, March 1st, 2019


"The 2009 K5D DXpedition to Desecheo Island"

The 2009 DXpedition to Desecheo Island - K5D is brought to you from a small, uninhabited islet of the archipelago of Puerto Rico located in the northeast of the Mona Passage. It has a land area of only .59 sq. mi. Desecheo has no known bodies of surface water and reaches a maximum elevation of 715 ft. It is most inhospitable!

Bob, K4UEE and Ed, W4ZSB have produced yet another exciting DXpedition video! In the tradition of previous video productions, the K5D DXpedition video, entitled, "Desecheo… so rare, so near, yet so far" is full of exciting footage of the helicopter trips, the island from the air, camp set up and takedown, QSO pileups you won't believe and an inside look into the logistics of big DXpeditions. Featured interviews with key team members add human interest and of course, humor abounds.

Amateur Radio DXpeditions are exciting events to watch. Order your own copy of 2009 DXpedition to Desecheo Island - K5D, from DX Engineering, and share the excitement!

See you all there !!
Past Meetings
Click on The Year/Month Below For A Past Meeting
Club Meetings





The Palo Alto Amateur Radio Association meets on the 1st Friday of the month at 7:00 pm (19:00 J) (except when the first Friday lands on a holiday and typically moved to the 2nd Friday of the month).

PLEASE NOTE: The meeting location has changed. We will now be meeting in Meeting Room H6, in the Cubberley Community Center in Palo Alto. Further information is below.

Click Here For Detailed Driving Directions

Location: Cubberley Community Center; 4000 Middflefield Road, Palo Alto, CA 94303.
Telephone: (650) 329-2418.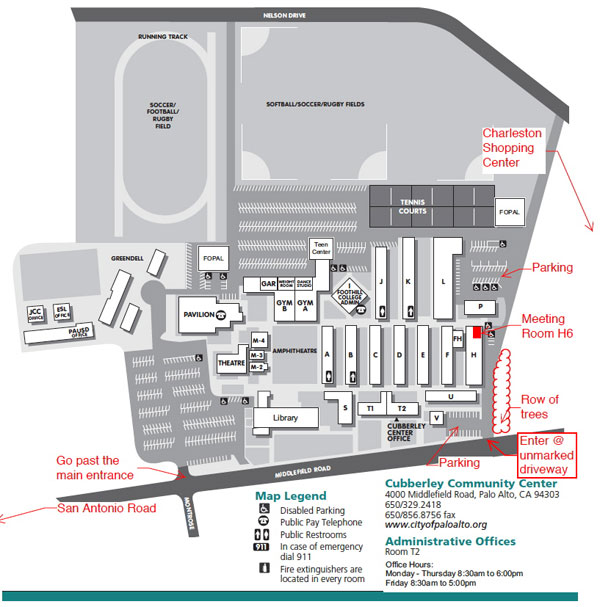 After the meeting, many members gather for beer, pizza, and eyeball QSOs at Pizza Chicago, located at 4115 El Camino Real, in Palo Alto..
Location: https://www.pizzachicagopaloalto.com/



Board Meetings



The PAARA Board meets on the 3rd Wednesday of every month at 7:00 pm at the home of Marty Wayne, W6NEV. Address is: 1039 Bryant Way, Sunnyvale, CA. We conduct most of our club business there in order to allow more time for guest speakers and socializing at regular club meetings. Any PAARA member is welcome to attend.

A few meetings throughout the year have pre-defined agenda items. These include:



September Board Meeting


The Nominating Committee is appointed by the President to decide on a slate of candidates to be recommended to the membership.



October General Meeting


The Nominating Committee presents its nominations to the membership at the regular club meeting. Nominations from club members opens at the beginning of the meeting, and closes at the end of the meeting.